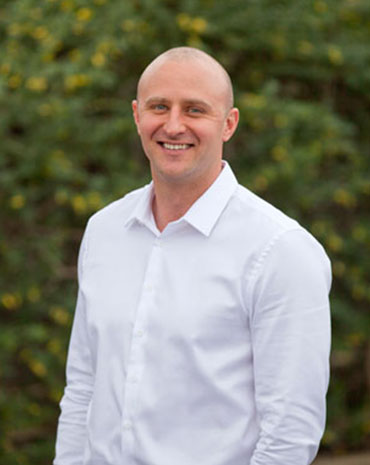 DR PAUL SIMMONS
BChiroSc, MChiro
CLINIC SCHEDULE
| | | |
| --- | --- | --- |
| Monday | | |
| Tuesday | 8AM – 12PM | 3PM – 7PM |
| Wednesday | 9AM – 1PM | 3PM – 6PM |
| Friday | 9AM – 1PM | 3PM – 6PM |
| Saturday | 8AM – 12PM | |
Dr Paul Simmons
Leader and Role Model
I believe in being a leader and role model for my family, my patients, my colleagues and my profession by keeping healthy through chiropractic care, regular exercise and quality nutrition.
I am passionate in pursuing the highest standard of chiropractic technique and knowledge of the human body so I can give the best possible care and results to my patients.
I was a fit 21-year-old playing in my first A grade cricket semi-final when I simply bent forward to pick up a ball that was rolling towards me.
Suddenly I felt a "pop" and immediately after felt excruciating pain in my lower back and down my left leg, all the way to my big toe. The pain was excruciating and unbearable and I was carried off the field by my team mates.
A friend of mine suggested I see a Gonstead chiropractor, so I made an emergency appointment and thankfully was seen that day.
I was initially scared and in a lot of pain.
The examination was very thorough and my injury was explained to me which gave me confidence I had made the right decision to see a chiropractor.
I had my spine adjusted and followed my chiropractor's advice.
After a few treatments, my low back and leg pain improved and, almost after a week after my initial injury, I was given the green light to play in my victorious cricket grand final.
At the time, I was studying a Bachelor of Science and this experience was so profound that it inspired me to switch my degree to a Bachelor of Chiropractic.
Since then, regular Gonstead chiropractic care has helped me keep active without having to worry about pain anymore.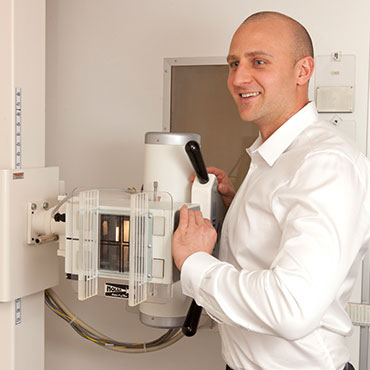 Family Time
Gonstead Chiropractic
I continue to play a high level of cricket in the summer and compete in military style obstacle courses in the winter. When I'm not being a chiropractor I enjoy tending my veggie garden, fermenting and preserving foods and spending time with my young family and our cat, Sooty.
I have a special interest in treating temporomandibular joint dysfunction (jaw pain and clicking), shoulder joint pain, low back pain and sciatica (leg pain).
I regularly attend Gonstead chiropractic seminars and workshops. In January 2016, I travelled to the USA to visit the original Gonstead clinic in Mt Horeb, Wisconsin.
It was a privilege to be able to retrace the steps of Dr. Clarence Gonstead, the founder of the Gonstead System of Chiropractic.
I look forward to meeting you.
Qualifications:
Bachelor of Chiropractic Science (Macquarie University)
Master of Chiropractic Science (Macquarie University)
Member of Gonstead Chiropractic Society Australia (GCS)
Currently studying my Gonstead Ambassador qualification
2012 Macquarie University student of the year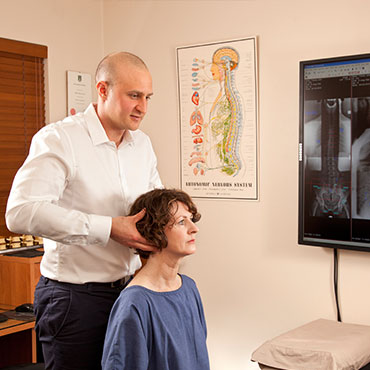 Chiropractic Conditions
Conditions of Interest
We strive to improve the function of your spine and body
Move Better, Feel Better, Naturally