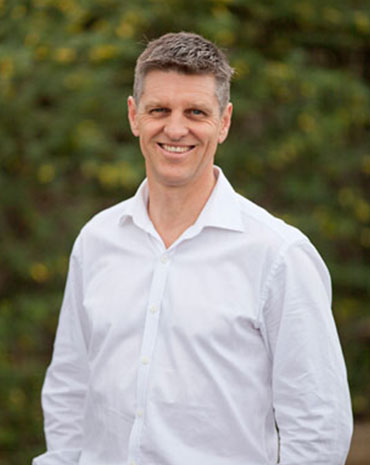 DR JOHN TROWSE
BSc, MChiro
CLINIC SCHEDULE
| | | |
| --- | --- | --- |
| Monday | 9AM – 1PM | 3PM – 630PM |
| Tuesday | 8AM – 12PM |  3PM – 6PM |
| Thursday | 8AM – 12PM | 3PM – 7PM |
| Friday | 9AM – 1PM | |
Dr John Trowse
Serving Adelaide Since 1991
As a toddler about 18 months of age I fell from a high chair damaging my upper cervical spine. At the time, my parents didn't think anything of it until my health started to dramatically decline. My balance was affected, my breathing became irregular, I lost weight, suffered from high temperatures and fevers and was generally unwell.
My parents followed the normal medical channels involving blood samples, brain CT scans and even a lumbar puncture to test my cerebral spinal fluid suspecting Meningitis. All tests returned negative. They had exhausted all avenues and didn't know what to do. It was at this point, a friend recommended trying chiropractic.
The chiropractor examined me, took some x-rays, explained the problem of interference to my nervous system and set about adjusting the subluxation to relieve the nerve interference. My parents said they started noticing an improvement straight away.
I recovered from my early health problems and grew up having regular maintenance chiropractic care. If I started feeling unwell I went to see the chiropractor. I have had regular chiropractic care throughout my life and it has kept me healthy and active… and inspired me to become a chiropractor.
I have been in private practice in Adelaide as a Gonstead chiropractor since December 1991, and I am very passionate about the Gonstead System of Chiropractic. I love the fact that it is highly analytical and specific. Within this technique I have completed post graduate studies and examinations. Currently, I am one of only two Gonstead chiropractors in South Australia to hold a Gonstead Diplomate qualification.
Helping people of all ages, from babies to the elderly, brings me so much satisfaction and I love the challenge of difficult cases. Low back conditions with the added symptoms of sciatica, pins and needles, numbness, burning feelings and muscle weakness all add to the complexity of the case and make it all the more rewarding when I see a patient heal themself once the interference is removed. I say "heal themself" because I truly believe that within us is the greatest Doctor of all; the body's own ability to know what it needs to do to help itself. Chiropractors call this Innate Intelligence.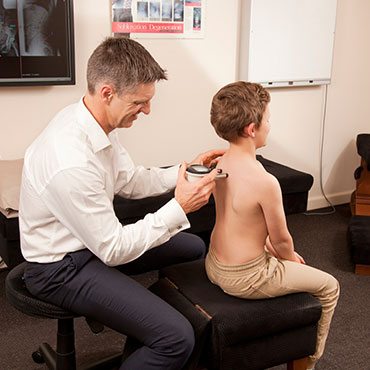 Chiropractic Course in Adelaide
The Future of Chiropractic
As chiropractors we aim to reduce interference to the nervous system.
This allows the body's Innate Intelligence to co-ordinate self-healing allowing the body to function at its optimum potential to live an active life.
I am a foundation support member of a new venture to start a chiropractic course in Adelaide that will strive to develop students in a holistic health paradigm and strengthen the future of chiropractic.
An independent college will allow chiropractic to be taught with the highest of standards and a pure philosophy, which is exciting for our State and our profession.
A healthy, active lifestyle is important to me; cross fit training, running, cycling and participating in military style obstacle courses, social tennis, water skiing and snow skiing are all activities that I enjoy and I can occasionally be found on the Yorke Peninsula fishing with friends.
I am very lucky to have found my life partner Fiona and very much enjoy supporting our two children in their schooling, sporting and musical endeavours. In my spare time I also enjoy helping a close friend make wine.
In 2017 I completed a program offered by the Academy of Chiropractic Philosophers to enhance my understanding and depth of chiropractic philosophy.
Qualifications and Achievements:
Bachelor of Science (Chiropractic) (Adelaide University)
Masters of Chiropractic (Macquarie University)
Gonstead Diplomate (GCS)
Gonstead Extremity Certified (GCS)
Member of Gonstead Chiropractic Society Australia (GCS)

President (2014-2017)
Vice President (2010-2013)

Member of Chiropractors' Association of Australia (CAA)
Academy of Chiropractic Philosophers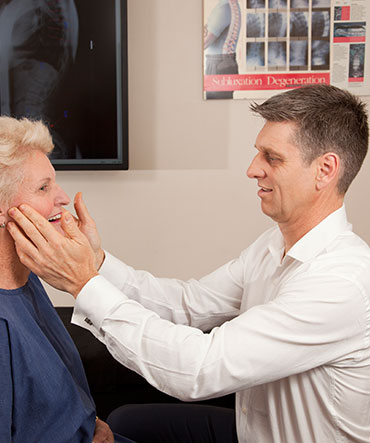 Chiropractic Conditions
Conditions of Interest
We strive to improve the function of your spine and body
Move Better, Feel Better, Naturally