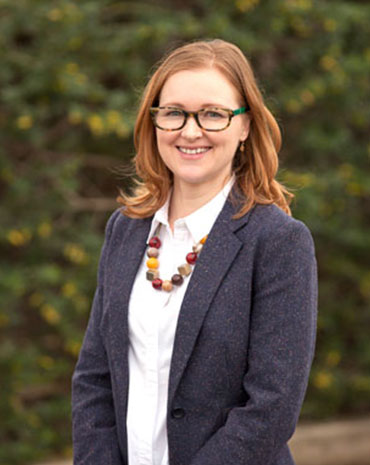 DR KIMBERLEY GARRARD
BHscChiro, MClinChiro
CLINIC SCHEDULE
| | | |
| --- | --- | --- |
| Monday | 9AM – 1PM | 3PM – 6PM |
| Tuesday | | 3PM – 6PM |
| Wednesday | 9AM – 1PM | |
| Thursday | | 3PM – 6PM |
| Friday | | 3PM – 6PM |
| Saturday | 8AM – 12PM | |
Dr Kimberley Garrard
*Dr Kimberley is currently on Maternity leave*
I believe it is important for everyone to make their health a priority.
Our bodies are amazing at coping with our hectic lives, but surviving is not thriving. We can't rely on a pill or quick fix to make our symptoms go away.
We need to find the cause of our symptoms and make small daily changes to improve our situation, so that we can be happier, healthier and get more out of life.
"If we don't look after ourselves, how can we look after those we love and care for?"
I grew up in sunny Queensland dreaming of being a professional dancer. I had regular chiropractic care to help me manage the physical demands of my dance practice.
After moving to Sydney to attend full-time dance school I began working in the tourism industry in Australia, US, UK and Europe.
After years living out of a suitcase and burning the candle at both ends, I was sick, stressed and extremely tired.
I was suffering from adrenal fatigue, food intolerances and hormonal imbalance, all common conditions that I see almost daily in practice.
My chiropractor was the source of help, teaching me strategies to find balance in my life, physically, chemically and emotionally. She also inspired me to return to university for 5 years to study chiropractic.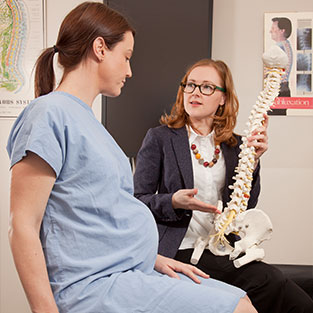 Monthly Health Workshops
Educate, Empower and Inspire
My aim is to educate, empower and inspire my patients, just as my chiropractor did for me. I do this at each appointment, at monthly health workshops and presentations for local community groups.
I take a holistic approach to care, not only concerned with your aches and pains, but also how your lifestyle is affecting your quality of life; your diet, daily activities, work pressures and stress. Getting you out of pain is just the beginning.
I regularly attend seminars and workshops to stay up to date with the latest information and research.
I have recently completed my 200 hour yoga teacher training. I love helping people discover how the  traditional philosophies and techniques of yoga can be applied in a modern world. Finding balance between our mind and bodies can help us manage the daily stresses we encounter.
I have a particular interest in women's and adolescent health, but love to help everyone make healthy changes in their life. In my spare time you can find me going for a leisurely bike ride along the Torrens, playing with my dog Walter or learning to sew with my Nanna. I'm also partial to reading a book with a nice cup of tea.
Qualifications:
Bachelor of Health Science (Chiropractic) with Distinction (RMIT)
Master of Clinical Chiropractic with Distinction (RMIT)
Max Joseph Memorial Award for Student Excellence (GCS)
Member of Gonstead Chiropractic Society Australia (GCS)
Member of Chiropractors' Association of Australia (CAA)
200hr Certification – Yoga Teacher Training with The Yoga Social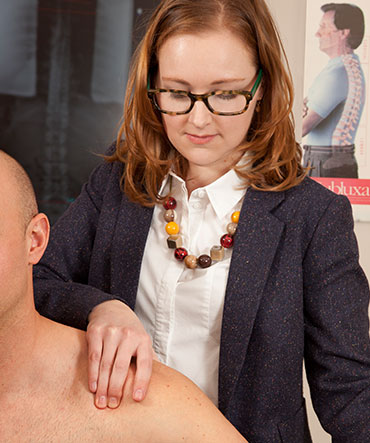 Chiropractic Conditions
Conditions of Interest
We strive to improve the function of your spine and body
Move Better, Feel Better, Naturally